| | |
| --- | --- |
| product benefits | Cleansing |
| ingredients | Benzalkonium Chloride, Aloe Barbadensis (Aloevera) Leaf Extract |
| item part number | ‎TA_Wipes_1 |
| net quantity | 80 count |
| item weight | 200 g |
| product dimensions | 26 x 10 x 5.7 Centimeters |
| generic name | Multi-Purpose Germ Protection Wipes |
| brands | Tri-Activ |
| size | Pack of 1 |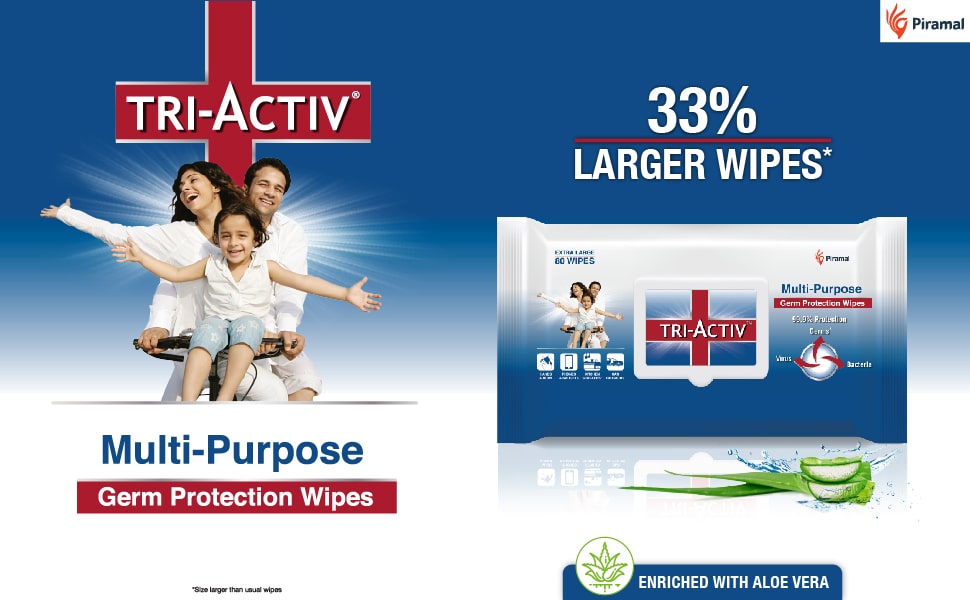 Tri-Activ Multipurpose Germ Protection wipes for Sanitizing Hands, Body and Surfaces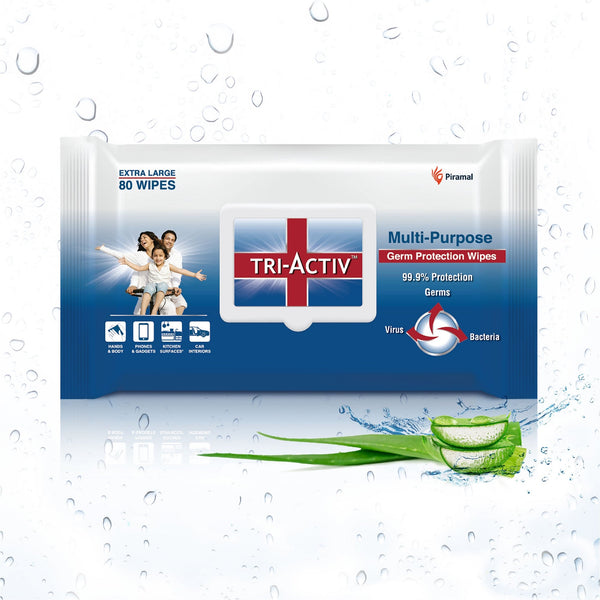 Protect yourself and your family now using triple protection formula from Tri-Activ Multipurpose Germ Protection wipes against viruses, bacteria and other germs .Tri-Activ wipes are extra large in size so that you can clean all surfaces in one stroke. These wipes come in a resealable lid pack so that you can carry them wherever you go without worrying about any leakage. These wipes are enriched with aloe vera making them gentle on skin and helping you to stay Tri-Activ Safe
99.9% protection against virus, bacteria and other germs
Gentle on Skin
Multi-purpose: for hands, body and surfaces
How to use: Open the lid, pull out a wipe and then close the lid. Use the wipe to clean surfaces.
Refreshing wipes: Aloe vera enriched
Comes with a moisture lock lid which helps in retaining moisture of the wipes
Wet and thick wipes that leave no residue
Extra large size: 20cm*20cm sized wipes to clean any surface in one go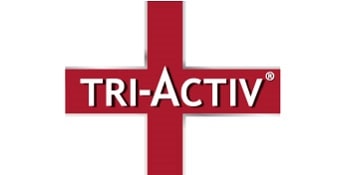 Tri-Activ is launched by Piramal Pharma Ltd to protect individual against bacteria, virus and other germs. It is proving to gain consumer trust in Personal and Home Hygiene category. Other offerings of Tri-Activ include Tri-Activ Instant Hand Sanitizer, Tri-Activ Disinfectant Spray for Multi-Surfaces , Tri-Activ Multi-Purpose Disinfectant Liquid and Tri-Activ 6 Layer Protective Face Masks in the category making India Tri-Activ Safe.


With Tri-Activ Multipurpose wipes sanitize in one go!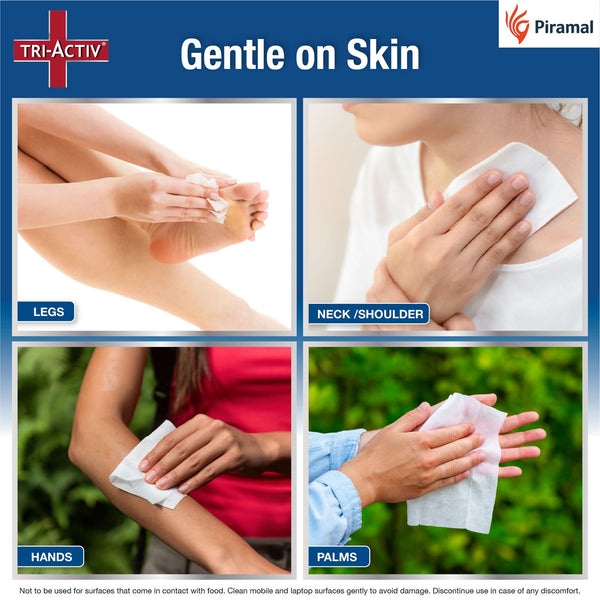 99.9% Germ Protection ,yet gentle on Skin

Clean your hands, forearms, legs, elbow, shoulder, neck and other exposed parts of the body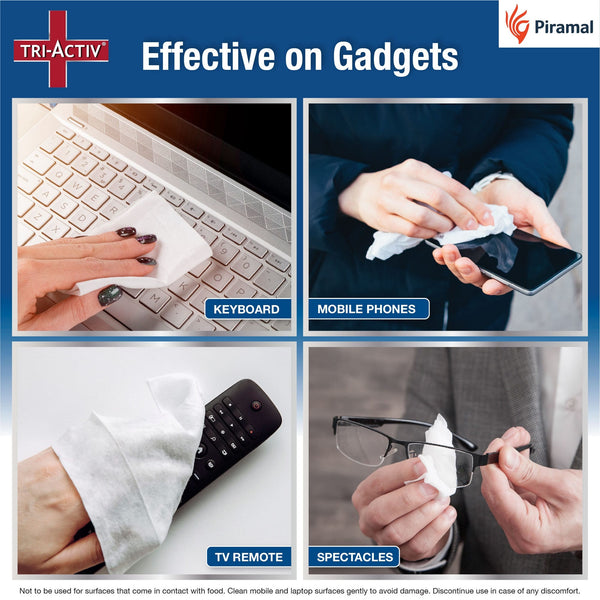 99.9% Protection from Germs on Gadgets
Disinfect your mobile phones, laptops, tablets, computer keyboards & mouses, remote controls, keys, bags, wallets, stationery, glasses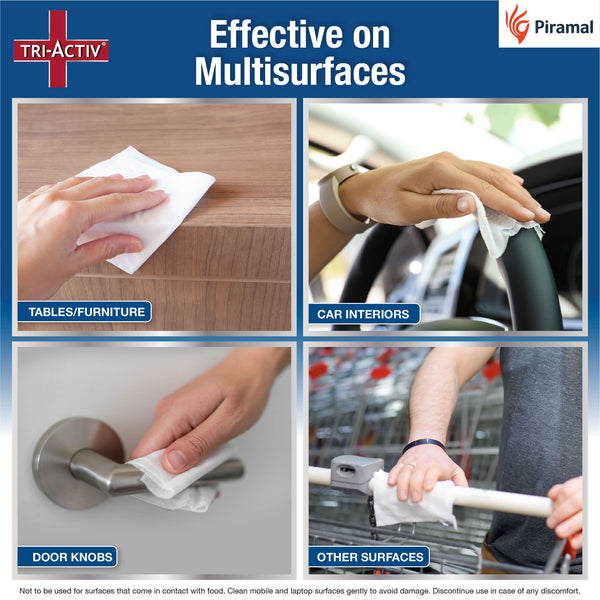 99.9% Protection from Germs on Multisurfaces - Kitchen area ,Car and other places
Sanitize floor, door knobs, switches, taps, fridges, ovens, sinks, tiles at home & kitchen. Clean car interiors & exteriors like seats, Door handle, steering, mirrors etc.