Lacto Calamine Daily Cleansing Face Wipes with Aloe Vera, Cucumber and Vitamin E, White - 25 Wipes
| | |
| --- | --- |
| scent | Cucumber |
| item part number | LCWIPES-1 |
| net quantity | 25 count |
| item weight | 140 g |
| product dimensions | ‎ 16 x 7.5 x 3.2 Centimeters |
| generic name | Facial Wipes |
| brands | Lacto Calamine |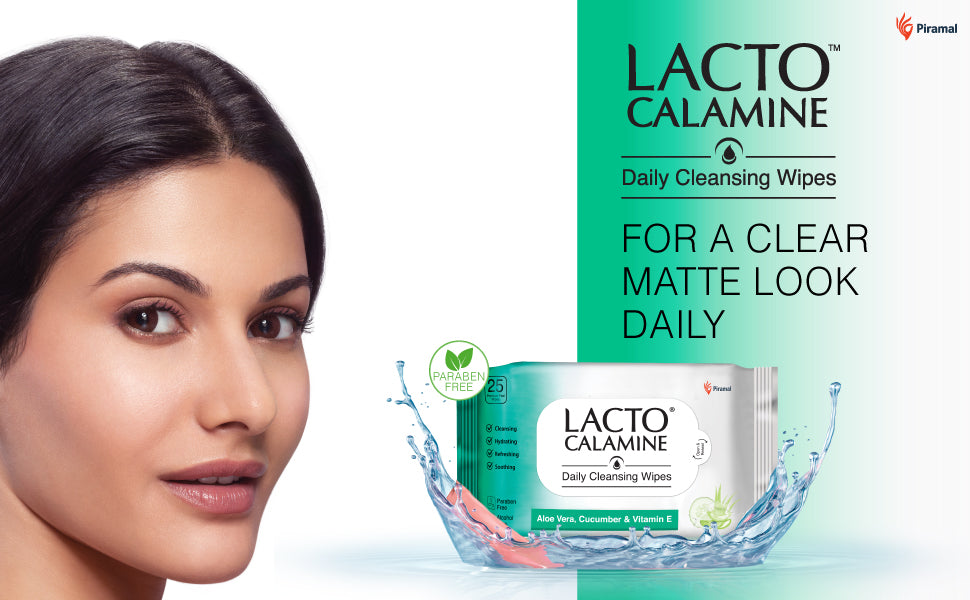 DAILY CLEANSING WIPES to keep your skin feeling fresh and matte. It gently cleanses your skin from impurities, excess oil, dirt & pollution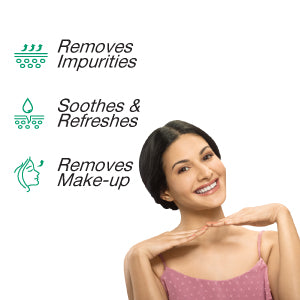 Cleansing, Hydrating, Refreshing & Soothing

• Lacto Calamine Daily Cleansing Wipes are soft facial wipes that gently cleanse your skin.
• It removes face impurities & helps reduce the occurrence of pimples, acne & breakouts due to dirt.
• It soothes, refreshes & rejuvenates the skin
• It helps in gently removing make up Cleansing, Hydrating, Refreshing & Soothing
• Lacto Calamine Daily Cleansing Wipes are soft facial wipes that gently cleanse your skin.
• It removes face impurities & helps reduce pimples, acne & breakouts due to dirt.
• It soothes, refreshes & rejuvenates the skin
• It helps in gently removing make up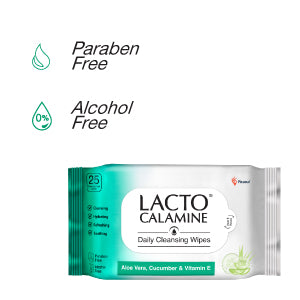 Paraben Free, Alcohol Free, Soft Facial Wipes

Lacto Calamine Daily Cleansing Wipes are Paraben Free which means it is safe on your skin.
Being Alcohol Free, Lacto Calamine Daily Cleansing Wipes are gentle and soothing. You can use it daily for an oil free, clear matte look.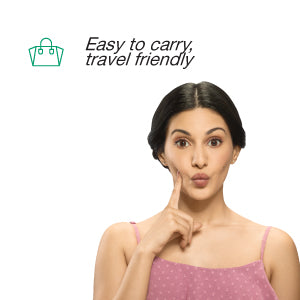 Quick and Easy Way for Refreshing Skin

The travel friendly packs fits easily into your purse or travel bag. The wipe ensures quick and convenient way to achieve clear matte look daily.
Specially selected ingredients to make it your perfect facial wipe. All images for representation purpose only. Results may vary from individual to individual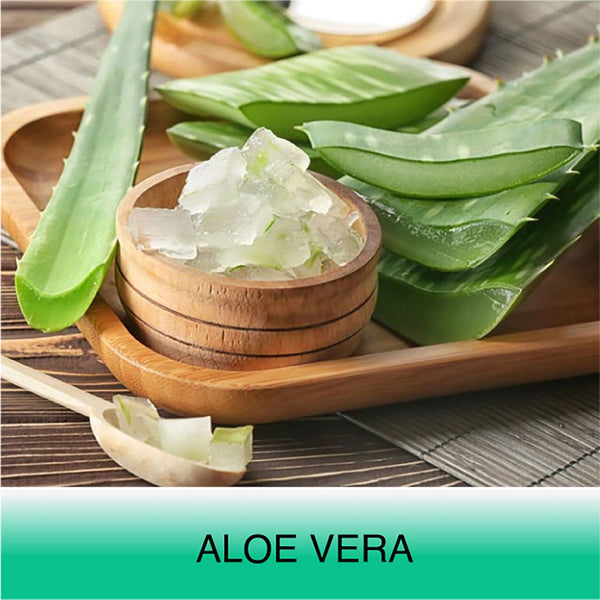 Aloe Vera soothes skin, hydrates it
Cucumber is rich in Vitamin C, cools skin leaving it refreshed. Helps to soothe irritated skin.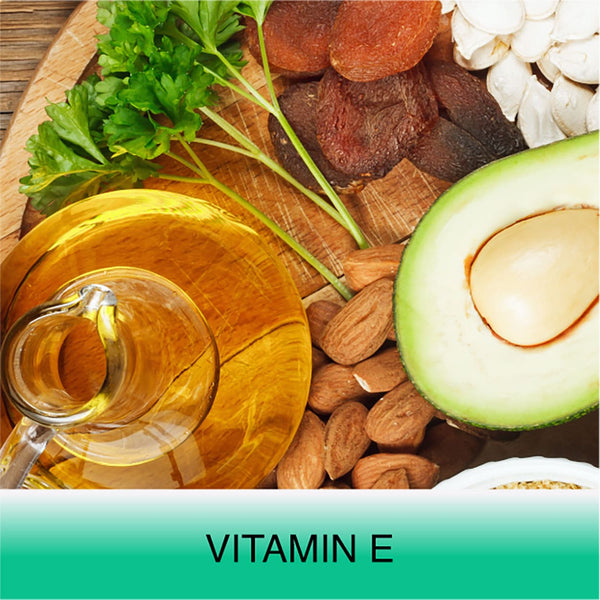 Vitamin E is rich in antioxidants and helps skin stay hydrated, soft, smooth and supple