Why Buy From Us?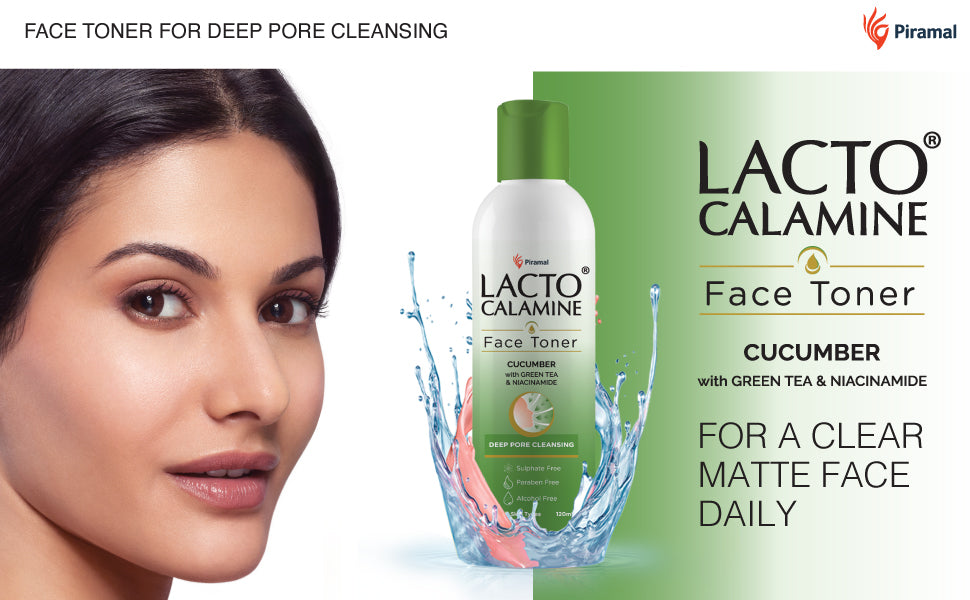 LACTO CALAMINE CUCUMBER FACE TONER IS SUITABLE FOR ALL SKIN TYPES, INCLUDING THOSE WITH OILY AND ACNE PRONE SKIN.

Lacto Calamine Toner has been specially curated with power packed ingredients that work on your pores without drying your skin out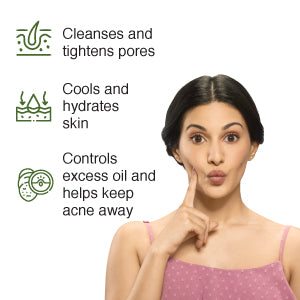 Lacto Calamine's toner smoothens skin by cleansing and tightening pores. It leaves the skin cool and hydrated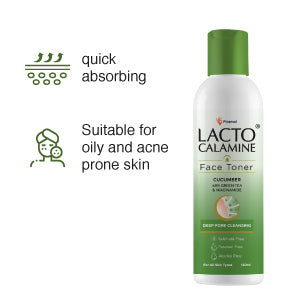 It absorbs excess oil on the face making it suitable for oily and acne prone skin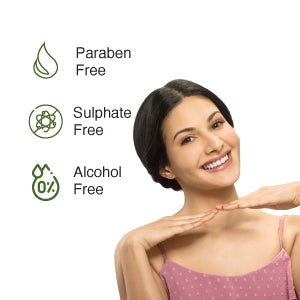 The toner is free from paraben, sulphate and alcohol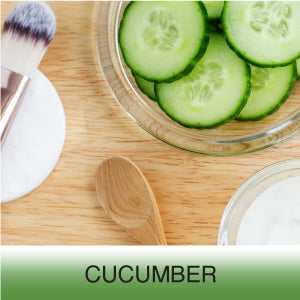 Cucumber is rich in water and antioxidants that help in skin hydration and  protect from environmental pollutants. It cools and hydrates your skin leaving it fresh and moisturized.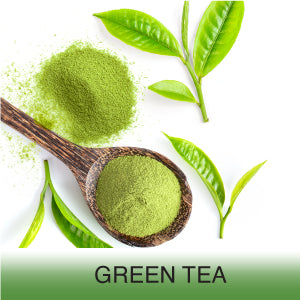 With its antimicrobial properties, green tea makes the Lacto Calamine Toner suitable for oily, acne prone skin.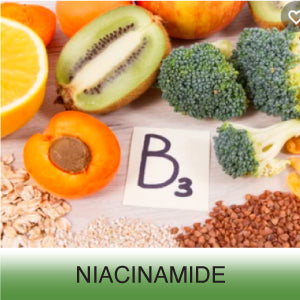 Niacinamide soothes and moisturizes skin while regulating sebum production. It controls excess oil on face.