LACTO CALAMINE 2% HYALURONIC ACID IS SUITABLE FOR ALL SKIN TYPES, INCLUDING THOSE WITH OILY AND ACNE PRONE SKIN.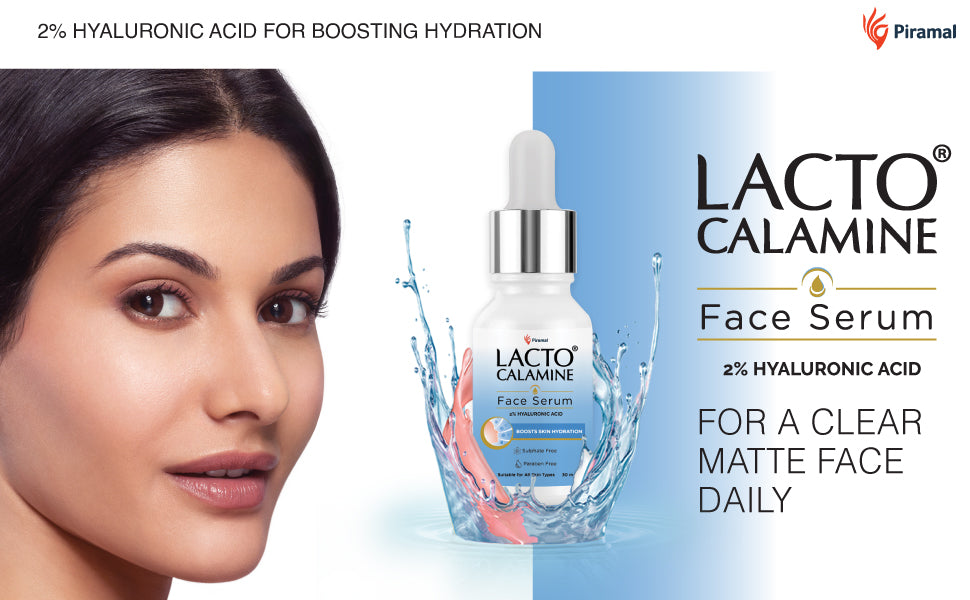 Hyaluronic Acid is known to hold 1000 times its own weight in water. Lacto Calamine Hyaluronic Acid is specially formulated to boost skin Hydration without making skin oily.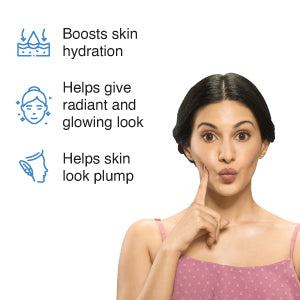 Lacto Calamine's Hyaluronic Acid Face Serum helps boost skin hydration. It easy absorbs into the skin helping it keep radiant and glowing from within.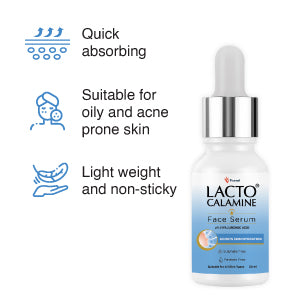 Lacto Calamine's Hyaluronic acid's special formulation is light weight and quickly absorbs in the skin. It is non-oily and hence suitable for acne prone skin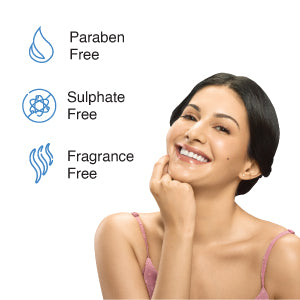 The Hyaluronic acid serum is free from paraben, sulphate and fragrance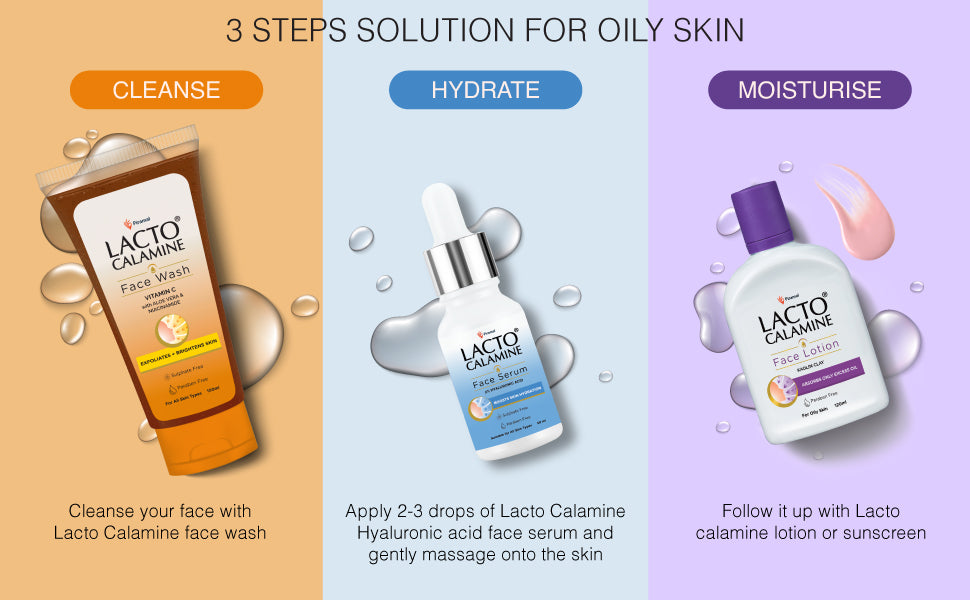 1. Use Lacto Calamine Vitamin C face wash with Aloe Vera and Niacinamide for smooth and bright skin
2. Use Lacto Calamine 2% Hyaluronic Acid Face serum for hydration and radiant look
3. Lacto Calamine oil control face lotion for absorbing excess oil and keeping away acne, pimples, blackheads. patchy skin and dark spots